DYNASTY TRUSTS
Our Client is Our First Priority®
DYNASTY TRUST
A dynasty trust irrevocably leverages an estate, gift and generation-skipping transfer tax exemptions for as many generations as applicable state law permits. Nevada currently allows dynasty trusts to continue for up to 365 years, thus providing substantial benefits to future generations of a family.
The dynasty trust typically directs its trustee to retain assets in trust beyond the reach of creditors, estate taxes and divorcing spouses. The trust's assets are managed by the trustee based on the grantor's documented wishes to provide income and other benefits to the trust's beneficiaries.
A trust agreement can be thought of as a roadmap, developed by the creator of the trust to direct a trustee as to how assets should be managed and distributed during the life of the trust. These instructions can range from very specific to more general guidelines that allow a trustee significant decisionmaking discretion within the defined parameters incorporated into the trust.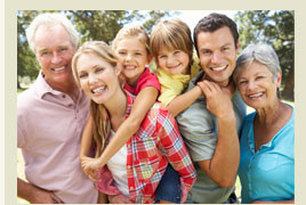 Nevada Trust Company works with clients and their legal and tax advisors to develop a trust document that provides the best framework for achieving the trust creator's objectives. Once established, Nevada Trust Company provides the finest fiduciary trustee services available.
Although each trust document is unique, several of the essential provisions that should always be included are both a spendthrift clause and a no contest clause.
Nevada Trust Company also works with clients who have an existing trust and are seeking a better trustee experience and/or are looking to move their trust into a Nevada situs in order to benefit from the State's unique legal and tax environment.