INSTITUTIONAL RESOURCES
Our Client is Our First Priority ®
INSTITUTIONAL RESOURCES
The Board and management have created a system of superior regulatory compliance and internal controls at Nevada Trust Company that allow the company to achieve assigned tasks efficiently while fulfilling the requisite fiduciary standard. NTC maintains a Trust Administrative Committee and a Trust Investment Committee to ensure and monitor that administrative processes and investment decisions meet the highest standards.
NTC has acquired licenses from leading providers of back-office technology infrastructure that are necessary to ensure that our clients receive the best possible security and performance. These tools include:
Trust Portal™ Operating System - This is a trust operating system for client accounts that was originally developed and marketed by Northern Trust Company and, more recently, Fi-Tek based on its custodial platform, which allows for efficient administration of accounts and holdings.
IPS/AdvisorPro™ - This software facilitates the creation of investment policy statements for managed accounts that establish each client's investment objectives, horizon, risk tolerance and income requirements. The agreement serves as the foundation for making investment decisions and measuring investment performance.
Investment Scorecard® - This tool is utilized for comprehensive investment performance reporting. Typically, portfolio reports are compiled monthly, quarterly or annually as specified by each client
ComplianceIQ™ - A tool to monitor compliance between the parameters established in the investment policy statement and the actual portfolio structure and performance. Deviations in asset allocation that occur naturally over time as individual investment values change are highlighted for the investment manager to determine when rebalancing is required.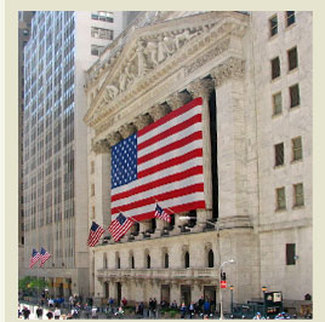 All client data is stored on a dedicated Citrix server backed up at an offsite data recovery facility and, redundantly, securely backed up daily to E-Vault®, an offsite data protection and storage company, via a secure, dedicated T-1 data line, to assure redundancy and disaster recovery readiness.
In addition to its state-of-the-art technology infrastructure, NTC also maintains secure file rooms and vaults, which are used to custody non-conventional assets and to securely archive client files. For conventional securities, NTC utilizes Northern Trust Company as its global custodian, which, in addition to providing clients with institutional custody services, allows NTC to wrap its insurance coveragewith insurance provided both by Northern Trust Company and Depository Trust Company, which custodies all DTC-eligible securities digitally.
NTC maintains access to the following data sources, which are used internally to support its own investment research:
Fixed Income Research
Equity Research
Northern Trust Company's Focus Research
Credit Suisse Research
Standard & Poor Stock Report
Ned Davis Research
Argus Research
Reuters Research
NTC operations and administrative staff have decades of experience administering client business and operating the technology components of its operating system platform. Staff participates in regular, ongoing training, including systems updates and disaster recovery procedures.